Blockchain is the buzzword of the moment, but the hype around the technology is warranted. To put it simply, blockchain is a fundamental rethinking of how data is tracked online. Instead of recording data in a traditional database, blockchain technology uses a distributed ledger (essentially a transparent, yet secure record of transactions) and consensus algorithms to store data in a decentralized manner. The end result is that this gives consumers more control over their data, while giving organizations new ways to use that data.

One of the underlying concept of blockchain is the invention of ICOs. ICO is a fundamentally new way of raising capital for a project or startup. It's a way to raise money for new ventures trying to follow in the footsteps of digital currency pioneers Bitcoin and Ether. An ICO lets startups bypass the venture-capital process by turning to something comparable to a Kickstarter campaign.

ICOs are a relatively new phenomenon but since 2013 it continues to gain momentum. Last year it literally exploded: 2017 has definitely been a record-breaking year for ICOs. A fiat equivalent of funds raised amounted to $4 bln, and the number of successful token placements have increased to a couple of hundreds globally. Essentially ICO is similar to an Initial Public Offering (IPO) in which investors purchase shares of a company. One main difference between an IPO and an ICO is that token holders do not own any equity in the company that they've contributed to, therefore the company has no real obligation to the contributor to deliver on their promises.

The lack of regulations makes ICOs a potential for fraudsters and others who are not registering their offering or otherwise providing haven necessary safeguards for the public. Because an ICO is not regulated or registered, users will not be reimbursed if something were to go wrong.

As a way of generate much-needed funding, But the same murky regulations around them also make Granted, organizations might still be extolling the numerous benefits of ICOs as a quick and easy them a potential magnet for cybercriminals, fraudsters and others who either don't want to register their offering or fail to provide adequate security to the public. For backers who have a financial stake the process, an unregistered ICO holds the potential for devastating losses with ICOs that are neither regulated nor registered, investors are often not able to recoup their assets if something goes wrong.

As a lot of scam related ico has sprang up recently or projects without a genuinely use case, the ICOVO PLATFORM emerged to provide ico investor with an ecosystem where the can have a list of icos with potential which has been greatly analyzed by the expert team of ICOVO ECOSYSTEM.

ICOVO is the first ever blockahain platform which provide standard for ICO platforms and investor, it will provide solutions for both innovative blockchain related startup and ICO investors. ICOVO framework will centered around the decentralized nature of blockchain thereby seeking to develop a healthy ICO environments through the DAICOVO smart contract, which is based on the concept of DAICO, which was advocated by Ethereum co-founder Vitalik Buterin in January 2018. This will guarantee the protection of ICO investors at all time.
The ICOVO PLATFORM identified the opportunity to create a smart ICO investment process for the benefit of anyone who would like to participate in the market but lacks the expertise required or prefers a team of experts to handle the vetting process. The ICOVO team and its ECOSYSTEM will satisfy that opportunity by providing investors with a choice to buy into ICOs and trade in curated tokens that have been meticulously selected, granting special access to ICO tokens that are often sold out quickly. Through its platform ICOVO will provide lower investment risk than the kind of risk the average investor faces today. Additionally, ICOVO WEB will be the kind of platform that can appeal to potential traders that have not participated in the cryptocurrency markets yet as such, it can bring in much needed fiat liquidity into cryptocurrency markets. ICOVO will only list the ICOs that private equity investors have evaluated. Although investment in ICOs is never guaranteed.
The ICOVO WEB will allow users to have access to the world's first ICO platform. This platform is the core of the ICOVO ecosystem because it allows users to buy highly coveted tokens from vetted projects only at a fixed price, without discriminating between users. ICOVO will make sure that every user has an opportunity to buy tokens from projects it invested in, leveling the playing field. This will prevent the kind of hype that distorts token prices and creates problems that ICO buyers know well, like gas limit issues

THE TOKEN SYSTEM.
ICOVO will issue its own token named OVO that serves as the fueling coin of its ecosystem. ICO investors can purchase ICO project tokens at a 25% discount compared to purchasing with ETH. It can also be used to pay for co-working spaces and other services ICOVO platform provides. Moreover, OVO can be used to exercise voting rights for raising the Tap (amount that can be withdrawn per second) or returning a procured funds back to the investors. The OVO token does not possess the functionality of assets such as securities, and its distribution is not linked to ICOVO's profit
Name: OVO Token
Token type: ERC20/ERC223
Symbol: OVO
Total supply: 200,000,000
ICO price: 1 OVO = 0.3 USD
Decimals: 10
Token Sale Soft Cap (Reached): 5,868 ETH
Token Sale Hard Cap: 60,360 ETH
THE ROADMAP



THE TEAM MEMBERS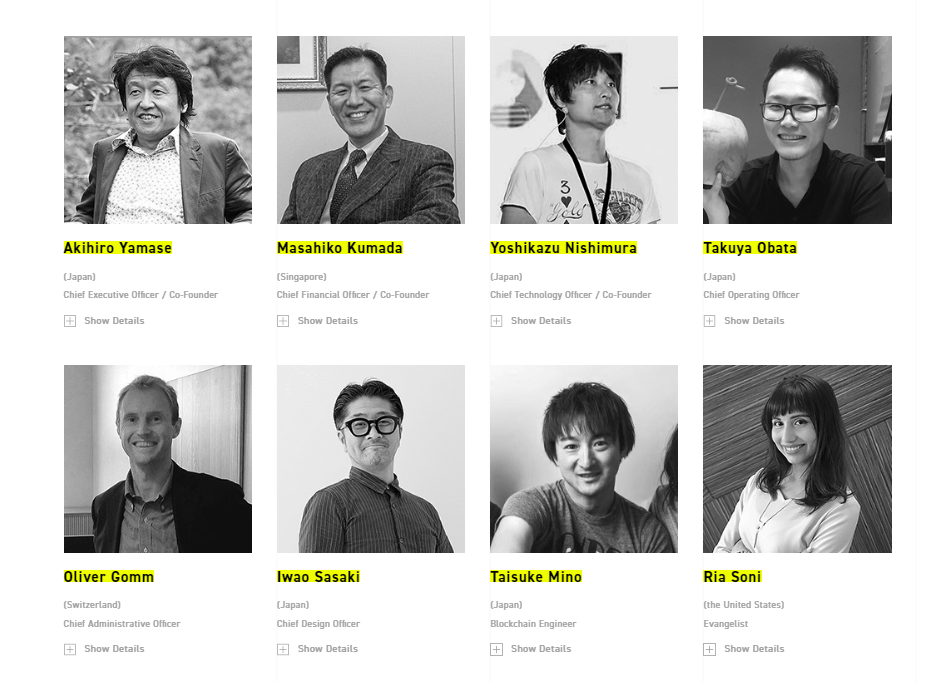 FOR MORE INFORMATION, VISIT THE OFFICIAL LINKS:
Websites:
https://icovo.co/
Medium:
https://medium.com/icovo
Whitepaper:
https://icovo.co/whitepaper/20180831_wp_service_en.pdf
ANN:
https://bitcointalk.org/index.php?topic=4468796.0
Twitter:
https://twitter.com/ICOVOCO
Facebook:
https://www.facebook.com/icovoco/
Telegram:
https://t.me/icovoco
Reddit:
https://www.reddit.com/r/ICOVO/

WRITTEN BY:
CRYPTOMONGER
LINK:
https://bitcointalk.org/index.php?actio ... ;u=2110141
[/size]