Digital marketing is a huge field. Companies are on pace to spend about $120 billion in digital marketing by 2021, making it one of the biggest playing fields for businesses looking to promote their brands. Still, it remains an industry fraught with issues.
From extreme bot-controlled automation to the increasing difficulty for publishers to guarantee data privacy and transparency, digital marketing continues to cause problems for all players involved, more so for businesses that pay huge sums of cash to get their brands in front of potential customers.
As everyone is aware that virtually every industry or sector is being disrupted by the blockchain technology. Blockchain Technology has sparked substantial interest in recent years with a central focus being on the decentralized payment systems. A lot of interest in Blockchain Technology has been attributed to its merits of distributed ledger, value transfer, and resilience to fraudulent activities
At its core, blockchain operates on a trustless principle that ensures no central authority has to be in place in order for a transaction (financial or otherwise) to take place successfully. For many consumers, blockchain is already proving to be a guarantor of security and trust that previously hasn't existed between brands and consumers. In the future, this will likely prove to be a boon to brands and retailers around the world – particularly since building trust with their consumers is now one of the biggest issues facing marketers today.
Krios platform empowers marketers to fight display advertising fraud with ease, and it's worth thinking about how making your organization's advertising processes more transparent could benefit your bottom line in the future.
Krios offers a simple, streamlined process by which a company sends a request containing information about their product, budget, needs and timeline. Krios then matches the business with approved and registered professionals within the network who will be chosen by the company to complete the tasks given. One of Krios' main value propositions is the improvement of the channels of communica¬tion between the three parties in the advertising model. The Krios Affiliate Network also opens a direct line of communication between the company and a desirable influencer chosen specifically to fit the needs of the business.
Krios' aim is to create a powerful and economical all in one solution that caters to diverse marketing needs, whilst maintaining simplicity and ease of use. Krios leads the disruption of a multi-billion-dollar industry by taking charge in providing responsibility and accountability, while increasing ROI for advertisers.
The Krios Network will also include an affiliates and endorsers section which al¬lows for an efficient way to match businesses with endorsers looking to sell their services. This provides companies and endorsers with savings in terms of both time and money, by automating the process and eliminating the large fees charged by middlemen and agents. It also allows companies to better reach their target market. The power of social media networking and the use of affiliate marketing is widespread and continues to flourish as businesses consistently realize exorbitant profits through the thoughtful and efficient process of connecting with relevant influencers.
Integration of the blockchain technology will enables the platform to record the time of the trans¬action, both the receiving and sending wallet addresses, amount sent, and other important information that is needed to ensure trust and security. Not only is the Ethereum blockchain far less expensive and time consuming than typical online payment processing methods, Ethereum's smart contract standards allow for a quick and efficient transfer of data and value.

THE RAODMAP



THE TEAM MEMBERS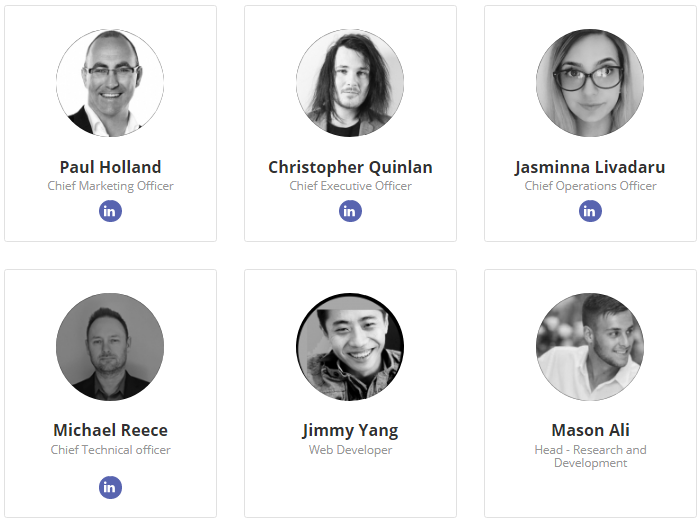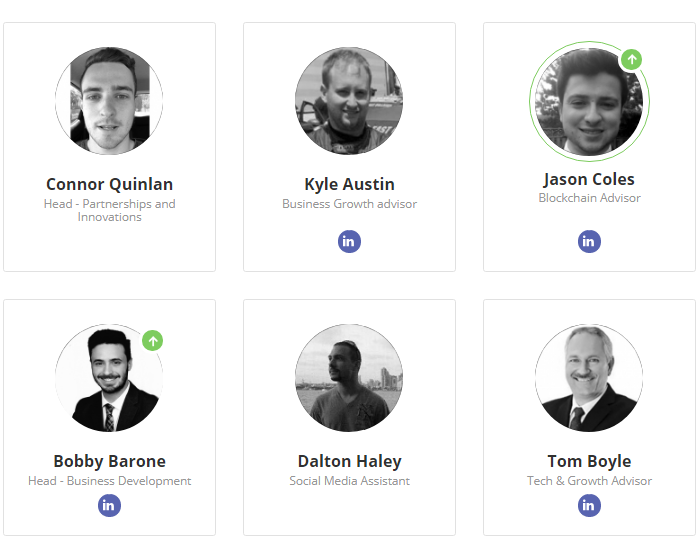 OFFICIAL LINKS:
Official Website:
http://www.krios.io/
Whitepaper:
http://www.krios.io/whitepaper/
Official Facebook Page:
https://www.facebook.com/krios.io
Twitter Page:
https://twitter.com/krios_io
Telegram:
https://t.me/kriosICO

ABOUT THE AUTHOR:
btt username : crypticidris
link:
https://bitcointalk.org/index.php?actio ... ;u=2107237