Globally, internet technology has been improving rapidly. This has brought with it a lot of opportunities in all spheres of life. Economically, socially, and culturally. the technology continues to greatly impact on nations, communities, institutions, and the individual.

Today we continue to embrace new ideas like e-sport, e-governance, e-learning, e-banking, and of course, e-commerce, and above all THE BLOCKCHAIN TECHNOLOGY. Lots of opportunities are being created, particularly in the aspect of industrial innovation.

Sports are important part of every individual, society, and country at large. In one way or the other everyone is involved in sports of some sort whether one is playing, or watching. they are inevitable because not only do they instill values but are also essential for a harmonious life. values like discipline, responsibility, self-confidence, sacrifice and accountability can be learned through participating in sporting activities.

Most sports of today only developed in their current form in the 19th and 20th century, though many take their origins from more primitive sports and pastimes of ancient times. Although it is impossible to know for sure, it is usually considered that wrestling and boxing were the first sports every played. Competitions using the simple mode of human transport, running, would also have been among the first sports played. Competitions involving hitting, kicking, throwing a ball like object, as well as sports related to hunting, fishing and throwing would also be expected to have be played in early times.

Leveraging the enormous advantages of the blockchain technology, THE PROFISH PLATFORM emerged for the very first time to disrupt the SPORT FISHING INDUSTRY.


PROFISH is providing a bright future for the sport fishing industry at large, the value proposition is amazing with a secure, transparent, scalable, providing swifter payment and withdrawals to all transactions happening within its ecosystem., nothing can be more exciting and attractive to both users and investors

The Profish as a decentralized platform is incorporating the blockchain into sport fishing industry. The platform proposes to create a cryptocurrency (token) which will be known as the FISH token. The FISH token will go about as reward money and the currency for the major transactions that will take place in the platform.


The platform has set out some services which will bring about a new era of sport fishing worldwide.

The online tournament :
Profish host online fishing tournaments on their secured platform which will allow anyone to participate, users needs to take a picture of themselves with their fish catch and upload them on the ProFish platform the ones with the most catch and big catches wins the tournament. The winners will be made known on the platform and the ProFish social media and will be rewarded with ProFish token

The online marketplace :
a fully secured and easy to use built with friendly user interface where trading of fish is made possible. The ProFish online marketplace allows fishermen, retailers, and vendors alike, all around the world to to buy or sell goods using ProFish token or Ethereum

The reward system :
The ProFish platform is also built with a reward system which rewards users in some percentages as they participate in the community activities such as sport fishing, advertising the ProFish platform or helping the community. The rewards will be paid in ProFish token to members wallet and can be used to purchase items on the ProFish marketplace.


THE TOKEN SPECIFICATION AND DETAILS.

ProFish token ''FISH'' is a utility token built on the Ethereum ERC20 standard and design for peer to peer payment currency. It's used to make payments on the ProFish platform to purchase fish equipments and serves as rewards to members. The ProFish token is secure to use and fast with transactions.


Ticker: FISH

Platform: Ethereum

Token Supply: 985 million

Token Standard: ERC20


TOKEN DISTRIBUTION

20% Allocated to public sales

19.08% Allocated to Team

12% Allocated to Bounty

20% Allocated to reserve

10% Allocated to IT and Operation

3% Allocated to Advisors

15.92% Allocated to Fundraising


THE ROADMAP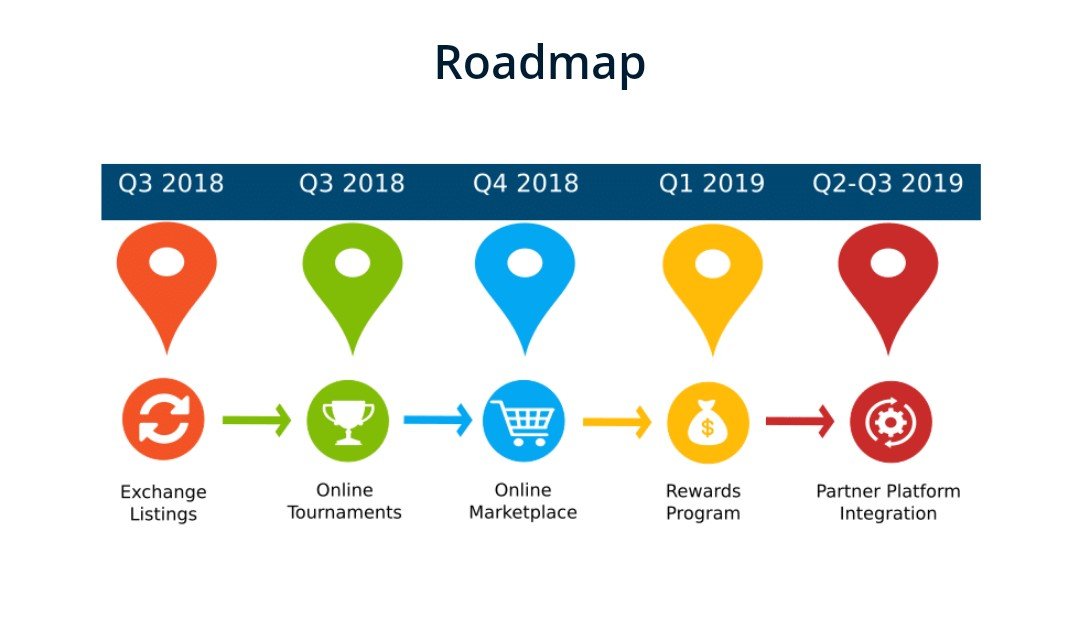 THE TEAM MEMBERS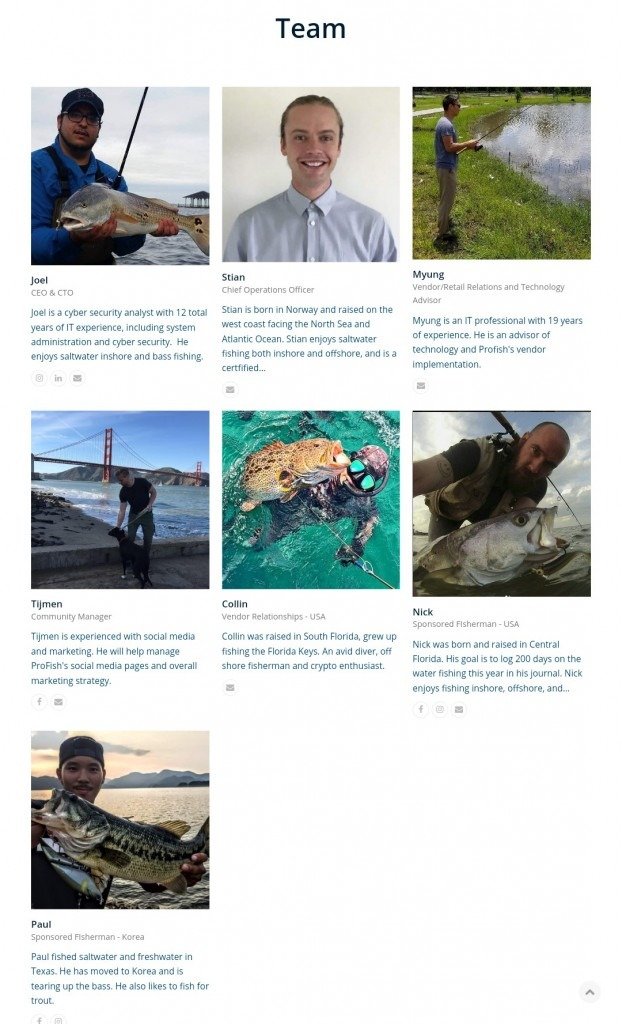 For more information, visit the following links.

Website: https://profish.io/

Bitcointalk thread: https://bitcointalk.org/index.php?topic=4956385.0

Whitepaper: https://profish.io/ProFish_WP_V1.2.pdf

Facebook: https://www.facebook.com/profishio/

Twitter: https://twitter.com/profish_io

Written by:

Btt username: etsu

link: https://bitcointalk.org/index.php?actio ... ;u=1967323