The world is changing incredibly fast, and virtually everyone is aware of it. Blockchain technology and cryptocurrencies are an irreversible advancement that is disrupting established industries and the ways in which we interact financially.
Blockchain technology has the potential to fundamentally change much of the way our world currently operates for the better. Everything is going to change, all because of Blockchain. It'll create new ways of working and leave more time for creativity and innovation. Intermediaries such as lawyers, brokers, and bankers might no longer be necessary. Individuals, organizations, machines, and algorithms would freely transact and interact with one another. This is the immense potential of Blockchain. Blockchain is not going to just change the way industries and governments operate but it will impact the lives of everyone.
The wonders of this great technology cannot be discussed without mentioning the medium through which cryptocurrency are been exchanged between various users. Cryptocurrency Exchange Sometimes known as "exchanges", these are platforms that enable users to exchange cryptocurrencies for other cryptocurrencies and fiat currencies. In effect, they serve as intermediaries between cryptocurrency buyers and sellers, connecting demand with supply and enabling buyers to make their desired purchases using cryptos or fiats of their choice, according to which ones are supported by the individual exchange. These exchanges so far has operated effectively, credit must be given to the existing exchanges.
with each passing day, there is an increase in the number of cryptocurrencies on the market. With each currency comes the need for more exchange platforms. However, most of these platforms operate on various model which so far has not been efficient. Hardly you will meet a cryptocurrency trader that won't share his bad experience encountered while using the available exchanges in the market.
Most of these exchanges choose operational model which are inefficient and unfavorable to traders. A lot of asset losses has been recorded especially on a centralized exchanges which handles all exchanges operation from their own database. Hence, they virtually keep full custody of all currency flow within the market. The problem with most centralized system is that it practically places lots of risk on the system, making it vulnerable. In the event of any possible system failure, their ecosystem are always prone to hacking leading to a colossal loss, as has been witnessed and experienced in the past.
IN THIS WRITE-UP, I'M INTRODUCING COINCASSO EXCHANGE WHICH IS A NEXT GENERATION CRYPTOCURRENCY EXCHANGE BUILT WITH ALL THE NECESSARY INFRASTRUCTURES TO BRING ABOUT A CONDUCIVE TRADING ECOSYSTEM THAT WILL EMPOVER VOLUME TRADING AND BRING ABOUT LIQUIDITY TO THE ENTIRE CRYPTOCURRENCY TRADING INDUSTRY.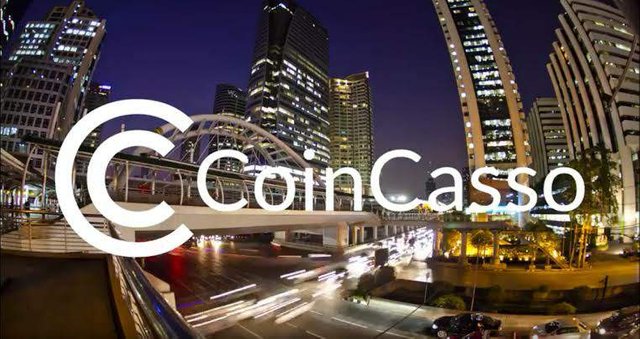 COINCASSO is an Estonian EU licensed cryptocurrency exchanges which provide a a wide range of multifunctional services to bring about a large crypto society by providing blockchain based innovative solutions to provide a better future for digital asset money transfer and exchange services. Coincasso platform will pioneer the mass and wide application and adoption of blockchain technology and the benefits of cryptocurrencies in the near future. It will bring about a global solutions not only through technological innovations but by also providing education services aim towards making the crypto ecosystem more friendly for everyone.
COINCASSO emerges as a cryptocurrency exchange by combining the potential of both decentralized and centralized exchange features to bring about an high efficient and top notch cryptocurrency exchange that will curb away the limitations of the existing exchanges. The brain behind coincasso platform has putting all odds into consideration to ensure the next generation cryptocurrency trading exchange being provided do not repeat the mistakes of the existing exchanges. The coincasso exchange will provide a robust platform and services that will empower cryptocurrency trading giving traders the the required simplicity needed to bring about a full cryptocurrency usage and adoption.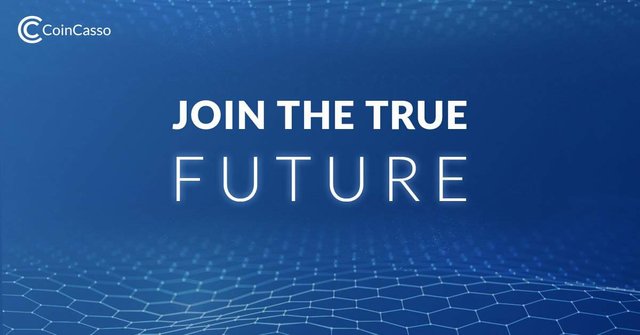 As COINCASSO PLATFORM is on the verge of providing innovative services that will bring about a new era and better future of digital financial system and cryptocurrency trading, it will provide the following services to ensure a complete ecosystem :
■ CoinCasso Exchange 2.0,
■ CoinCasso Pay Wallet App,
■ Quick exchange,
■ Payment gateway,
■ A network of ATMs,
■ PoS - payment terminal.
COINCASSO TOKEN AND ICO DETAIL.
COINCASSO PLATFORM has a cryptocurrency token called CXX TOKEN, it is created and minted on the powerful Ethereum blockchain that offers Erc-20 token creation. The token will bring about a more robust and high liquidity ecosystem. It will also enable the users to actively participate in all coincasso platform services such as giving the holders of cxx the opportunity to list the coins and tokens of their choice. The CXX TOKEN will be integrated into all coincasso payment services.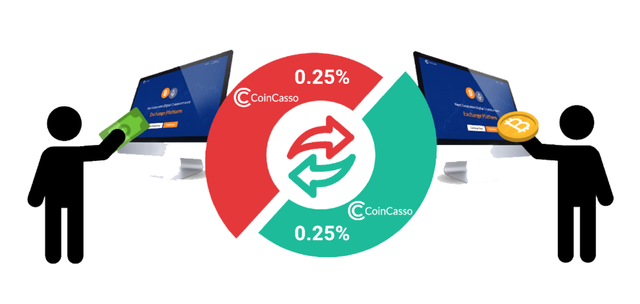 TOKEN DETAIL
Ticker: CCX
Token PLATFORM: ERC20
Total supply: 100,000,000
Available for sale ICO: 80,000,000 CCX
ICO Sale date: 1 October, 2018 – 30 December, 2019
price: $2.74
Accepted currencies: BTC, ETH and LTC
FOR MORE INFORMATION :

Website :
https://coincasso.io/
Telegram:
https://t.me/coincasso
Twitter:
https://twitter.com/CoinCasso
Whitepaper:
https://coincasso.io/ENGLISH_CoinCasso
_ ... l_PLV1.pdf
Writer:
Bounty0x username : Cryptomonger