"We spent endless hours on collecting, summarizing, filtering and writing The Complete 118+ Free ICO Listing and Rating Sites Of 2018."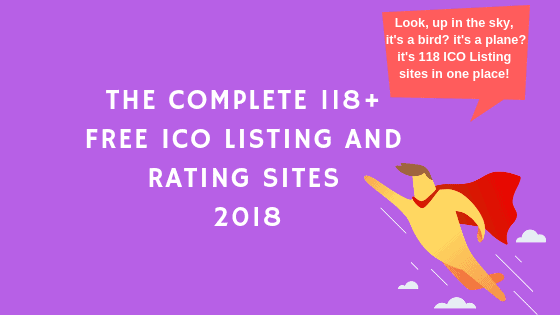 Each ICO faces different problems, but there is one thing that everyone shares: Lack of time and too many different places to promote themselves.
That's why it's extremely important to work in the most effective way.
This ICO Listing and Rating list we made in
GuerrillaBuzz
will save you a lot of time and effort
ICO listing sites