Blockchain technology can revolutionize every sphere in our life. Digital currencies were the first ever application of blockchain technology, arguably without realizing its true potential. The real benefits of blockchain were realized with its possible application in many different industries. Since then a number of use cases of blockchain technology in different industries have been proposed including but not limited to finance, the Internet of Things, digital rights management, government, ecology, transport, and law.

Generally, the community is the core and the most important values of any business settings, these communities forms the targeted audience which the platform produces whatever it proposes to. Any platform which have a strong and healthy community been it physical venture or an online based project do strive well because the does not only purchase products but also provide financial as well as promotional support to. Virtually everyone who has adopted the blockchain technology knows that most blockchain platform are affected by the lack of active community members who will willing offer their financial and promotional support to the projects.


To put an end to this setback, the masternet platform is been invented to provide a cryptocurrency community with millions of dedicated members who will be ever ready to always proffer their support to blockchain startups as well as existing platforms which will in any way need the service of the masternet platform. To provide an innovative and a lasting solution, the matsernet platform will be leveraging the ecosystem of the Akasic network.

WHAT IS AKASIC NETWORK?

Akasic Network the world's first cryptocurrency exchange for beginner traders. It provides an ecosystem with tools which will facilitate the abilities of traders to earn more, loss less and trade at millions of transactions per seconds. It builds the most innovative and advanced features that are offered nowhere else in the market for both confident traders in good.

It ecosystem consist of many platform working together to produce the super hybrid trading platform for both the beginners and expert with a user friendly environment. The components include:


AkaTrade is a crypto exchange with advanced trading tools, the AkaMess: which a multi-channel command-line-interface messenger that controls AkaTrade and integrates is with AkaStore. AkaMess will be the foundation for a mainstream cross-exchange trading platform, or "MT4 for crypto.". the ecosystem consist of AkaBot too which is an A.I. assistant that inhabits AkaMess, sends you news, and suggests orders to place on AkaTrade. And AkaPay which is a payment gateway that allows merchants to generate QR code and receive payment from traders and finally, the AkaMiner: a network of miners and block producers that deliver newly minted cryptocurrencies right to the exchange, without any intermediary.


Masternet is an innovative interconnected financial blockchain platform which serves as a community project for The Akasic Network and its underlying platforms.
The masternet platform is creating a strong and healthy communities in the cryptocurrency world and then integrate them with other Blockchain projects, especially projects in the Akasic Network system. The communities will provide mass adoption and support for their products, which ultimately benefits all sides: the communities, the Blockchain projects and the world. Aside that, the community will be rewarded with a proportion of the Akasic Network ecosystem revenue as well as other projects' revenue, at first, the revenue will be generated from the transaction fees when our communities use MASH to make payments, trade cryptocurrencies, as well as do shopping.


THE TOKEN ECONOMY.

Symbol: mash

Token platform : ethereum

Total supply : 200 million mash token

Distribution.
50% - Product & Market Development

40% - Team & Advisors

10% - Big Partners

Funds allocation

50% - Product Development

30% - Trader Community Building, Marketing

20% - Partnerships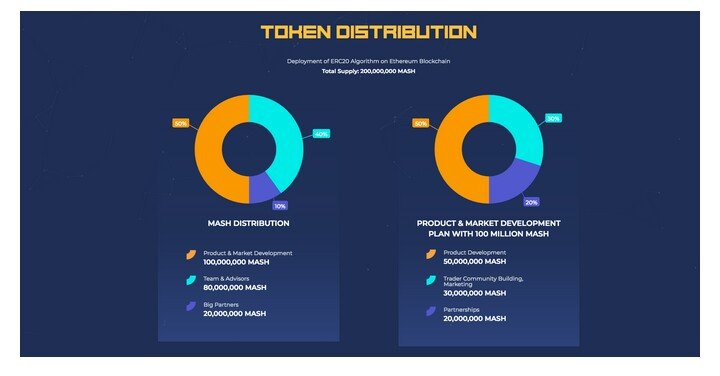 THE ROADMAP.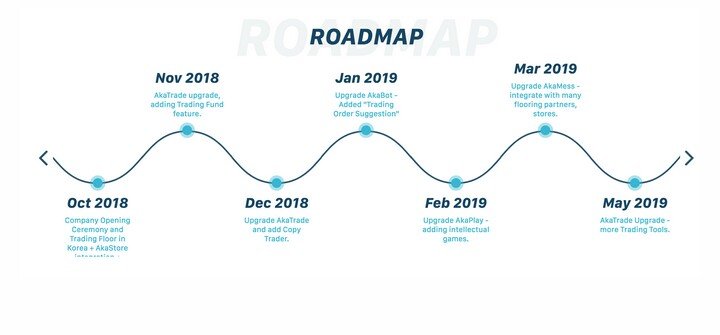 SOME IMPORTANT LINKS:

Website: https://masternet.io/

Akasic Website: https://akasic.network/

Masternet Whitepaper: https://drive.google.com/file/d/1YM4ytV ... rwDYl/view

Akasic Whitepaper: https://drive.google.com/file/d/18tV_4v ... 1pWIl/view

ANN Thread: https://bitcointalk.org/index.php?topic=4634256.0

Telegram: https://t.me/MasternetMASH

Twitter: http://twitter.com/masternetmash

WRITTEN BY :

https://bitcointalk.org/index.php?actio ... ;u=2137032