[center]
Exorbux Project[/size]
[/center]
[center]
Earn Passive Ethereum

[/size]
[/center]
[center]
WEBSITE

¦

TWITTER

¦

EXCHANGES

¦

CONTACT

¦

Bounty Campaign

¦ ¦

Telegram Group

¦ ¦

Telegram Announcement

¦ [/size]
[/center]
[center]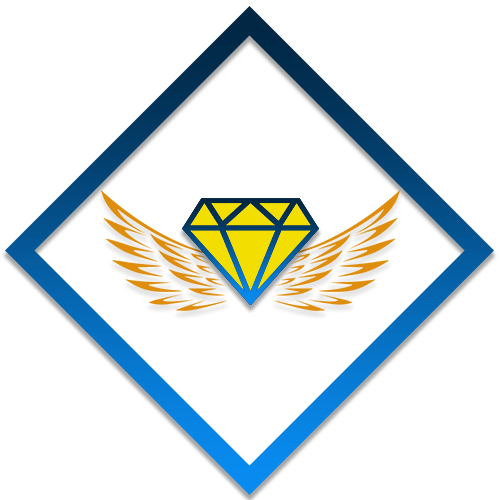 [/center]

What is Exorbux ?
ExorBux is the first decentralized cryptocurrency dapp that can help the whole problem of cryptocurrency investors (Pump & Dump) or (Fear of sell).

ExorBux is built and locked on the Ethereum Smart Contract without anyone having access to editing this project (Including the developers).

Developers of ExorBux project do not have access to modify the exorbux "Game" or to withdraw funds from smart contract.

Everyone including the devolopers have to buy an ExorBux coin to enter the game.

Developers can not buy more than 5 Ethereum worth of exorbux coins

The initial price of an Exorbux was 0.0000001 Ethereum (ETH) and with each exorbux coin bought the price increased by 0.0000001 Ethereum (ETH)

Exorbux Fees ?

All commissions go directly to Exorbux holders like '' dividends '' in Ethereum (ETH)

When someone purchases Exorbux, a 35% commission will apply. Example: Someone is buying Exorbux of 1 Ethereum, it will buy Exorbux of 0.65 Ethereum and the rest of 0.35 Ethereum will go directly to Exorbux holders.

When someone decide to sell Exorbux, a 15% commission will apply. Example: Someone is selling 10000 Exorbux worth of 1 Ethereum, he will receive only 0.85 Ethereum and the rest of 0.15 Ethereum will go directly to Exorbux holders.

The more ExorBux you hold the more Ethereum you will get "dividends"

with exorbux you don't have to fear when someone sell because you will always be on profit earning Ethereum ''dividends" for every actions an user will do (Buy or Sell)

Exorbux Prices?
The exorbux price varies from day to day depending on users who use the currency, buyers, or those who sell exorbux.

The initial price for a single exorbux is 0.0000001 Ethereum (ETH) and it increases with each currency purchased with 0.0000001 Ethereum (ETH).

For example: "John" buy 1 ExorBux Token and soon "Thomas" decide to buy, "Thomas" have to pay 0.00000002 Ethereum in order to have 1 ExorBux token because "John" buy the first. After that "John" Decide to sell 1 ExorBux Token, The sell price for 1 ExorBux Token will be 0.00000002 Ethereum / Token and now "John" have made a profit of 0.00000001 Ethereum, He buy with 0.00000001 Ethereum and he sell 1 token with 0.00000002 Ethereum The price increases every time someone buys.

Exorbux MasterNode?
What is ExorBux MasterNode?


ExorBux MasterNode is an unique Refferal link, if someone uses it to make a purchase you will get 7% of the total purchase. If "John" Use your MasterNode link and spend 1 Ethereum to buy ExorBux Token you will get 0.07 Ethereum. You can withdraw or invest your 0.07 Ethereum using the ExorBux exchange system. You will be rewarded with ethereum not ExorBux token.

NOTE: MasterNode Link is stored on the browser session for 30 DAYS that mean if someone visited your link and after 20 days decide to buy ExorBux you will still get 7% of the total purchase, even if he did not use your masternode link after 20 days. It is enough once time to visit your MasterNode link.

The 7% earning from MasterNode is applied when someone buys or sells exorbux

After someone use your masternode he will be a permanent refferal member of you , that mean for every action (buy or sell) he will do you will earn 7%

Why Exorbux?
ExorBux can be only bought using MetaMask or MyEtherWallet that giving you full control of your funds.

ExorBux will NOT be added on Exchange platforms. Why ?

Because every Exchange platform have a commission (0.5-5%) This commission goes into the exchange wallet, exchange platforms can cause a huge price loss due to commission sales. That is why ExorBux divides this fee to all the ExorBux Holders.

NO huge price drop, NO hidden fees

Developers have no way of owning more than 5 ethereum in ExorBux, This is written in the smart contract.

Everyone, including developers, had to buy ExorBux to participate in this "Game". Not even 1 ExorBux was distributed free of charge.

If you hold ExorBux (ZYX) and someone buy you will get ETH ("Dividends") even if he did not buy through your referral, The ethereum you will receive is depending on how much ExorBux you hold and how much ExorBux are in circulation
Website:
https://exorbux.com
Exchange (We recomand to use MetaMask or TrustWallet):
https://exorbux.com/exchange
Bounty Campaign:
https://exorbux.com/giveaway/bounty/
Twitter:
https://twitter.com/exorbux
Telegram Group:
https://t.me/exorbuxgroup
Telegram Announcement :
https://t.me/exorbuxcom
[center]

[/center]
[center]
WEBSITE

¦

TWITTER

¦

EXCHANGES

¦

CONTACT

¦

Bounty Campaign

¦ ¦

Telegram Group

¦ ¦

Telegram Announcement

¦
[/center]